Business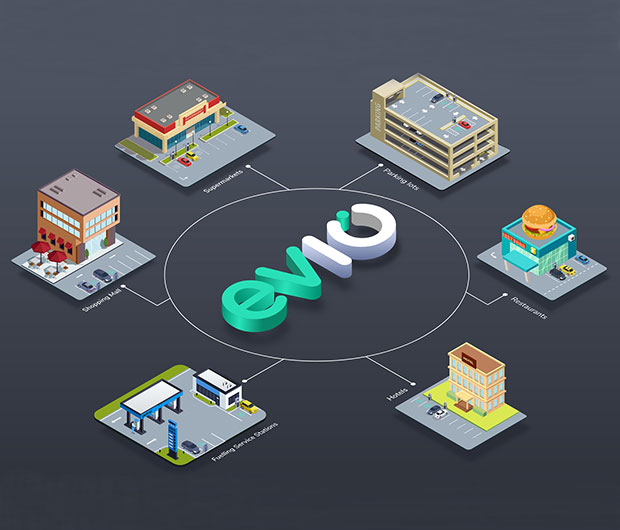 If you have a business running and want to enable Electric Mobility we can help you. Some examples:

- Hotels
- Restaurants
- Supermarket
- Shopping mall
- Fueling service stations
- Parking lots

Charging stations management.
Creation and management of groups of users and charging stations.
Sharing and monetization services to your charging stations. Make your charging station available on a larger network. We provide you demand to your charging station. Reduces charging station's payback time and increase return on investment.
Booking and notifications.
Monitoring and alarms.
Tariff management.
Loyalty programs and plafond management.
Aggregated statistics and analysis.
Payments and Billing.

Contact us to know more

Enabling electric vehicles charging.
Anywhere. Everywhere.
Cofinanciado por:


Av. Dom Afonso Henriques 1825
Matosinhos, Portugal
local_phone +351 220 164 897

mail_outline evio@go-evio.com
Copyright copyright 2020 EVIO
All rights reserved
Privacy Policy