EVIO Intelligent Socket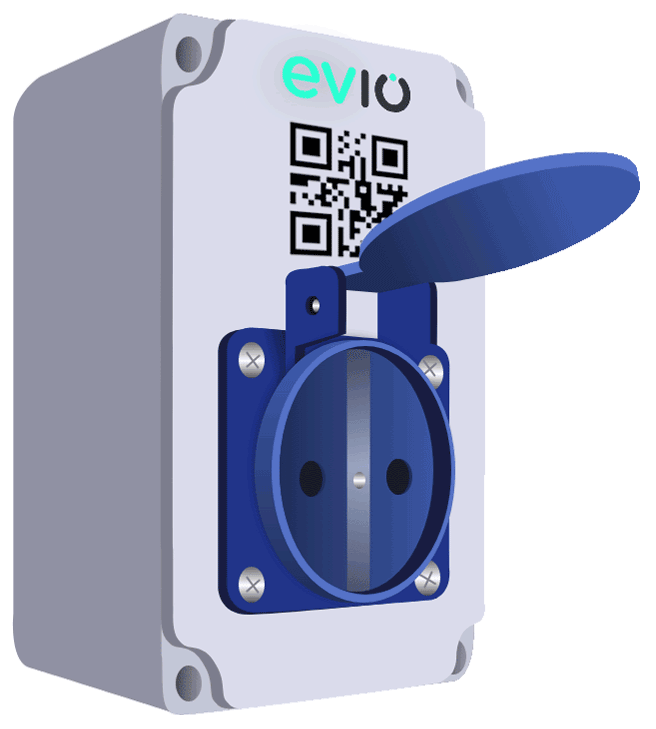 Fast and easy installation

Reduced cost

Unlock smart charging services in private places

Users authentication

Sharing and monetization features


Advanced charging options


Max 16 A, 230V, 3.7 kW, monophasic, Wi-Fi

EVIO developed a smart electricity socket with intelligent functionalities that, combined with our platform, gives you a smart charging station at an affordable price without having to spend hundreds of euros on a wallbox or a charging station.

Enables any user to seamlessly convert a standard private electricity socket into a virtual smart charging station.

Enables new business cases for the customer with a positive net revenue.
By using EVIO platform at home with EVIO smart electricity socket, the customer

(1) can simply go to bed and have their EV start charging during the night when the tariff is cheaper. We estimate a conservative average 225 € / year net saving.

(2) can share and monetize, giving access and providing charging services to others,in this case we estimate a conservative 493 € / year net revenue.

Allows more people to charge at home, or other places, and take advantage of intelligent charging options, like green and sustainability options, set amount of money, set quantity of kWh, set time, best electricity tariff, schedule charging, etc..

Another example is if a company uses the EVIO Platform, any employee with a company's electric vehicle can charge it at home while still billing the company. To enable this the employee just needs to connect his private charging point or the EVIO hardware socket device to the EVIO network.

Enabling electric vehicles charging.
Anywhere. Everywhere.
Cofinanciado por:


Av. Dom Afonso Henriques 1825
Matosinhos, Portugal
local_phone +351 220 164 897

mail_outline evio@go-evio.com
Copyright copyright 2020 EVIO
All rights reserved
Privacy Policy